Página 1 de 2

Nombre oficial: República de Suriname
Capital: Paramaribo
Distritos: Brokopondo, Commewijne, Coronie, Marowijne, Nickerie, Para, Paramaribo, Saramacca, Sipaliwini, Wanica.
Producto Interno Bruto por habitante: n.d.
Índice de Desarrollo Humano (2006): 0,759
Porcentaje de población rural: 18,4
Años de educación obligatoria: 6
Legislativo: Unicameral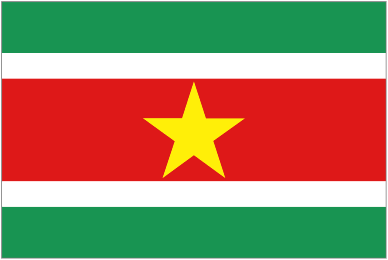 Constitution of the Republic of Suriname
Publicación : 1987
Extracto :
Article 38
Everyone shall have a right to education and to enjoyment of culture.
The provision of education shall be free, subject to State control of all public educational institutions in keeping with the national education policy and the rules regarding education laid down by the State.
The practice of science and technology shall be free.
The State shall promote the kind of education and the conditions under which school education and other forms of education can contribute to the development of a democratic and socially just society.
The State shall promote the democratization of culture by stimulating the enjoyment of culture and cultural relations and through assuring the availability of those cultural creations to all citizens by means of cultural and recreational organizations , information media and other suitable channels.
Article 39
The State shall recognize and guarantee the right of all citizens to education and shall offer them equal opportunity for schooling. In the execution of its education policy the State shall be under the obligation:
a. To assure obligatory and free general primary education;
b. To assure durable education and to end analphabetism;
c. To enable all citizens to attain the highest levels of education, scientific research and artistic creation, in accordance with their capacities;
d. To provide, in phases, free education on all levels;
e. To tune education to the productive and social needs of the society.